Regular price
$99.00 USD
Sale price
$99.00 USD
Unit price
per
Sale
Sold out
➮ Stimulate dormant hair follicles.
➮ Repair damaged hair strands
➮ Transports Nutrients to the hair
JT Via Trustpilot - This amazing product works! ⭐⭐⭐⭐⭐
"I started using this product at the end of November 2022 after damage to my hairline from braids. I used St. Claire's Hair products everyday and I can 100% say that 2 months later, I've seen a full transition. No signs of damage! (I used the Stimulating Everyday Conditioning Spray and the Renaissance Hair Growth Oil)."
Description

This hair growth stimulating spray is an ALL NATURAL Hair Regrowth Serum that was created for women who desire longer fuller hair as well as people with major hair loss who were told and feel like their hair would never grow back again & to give up trying.

Developed using specially selected herbs and refined to create a potent hair growth stimulant and moisturizer, our products tackle various common problems such as:

- Alopecia,

- Post-partum hair loss (telogen effluvium),

- Excessive Breakage & Shedding

- Scalp irritation, dandruff & dryness.

- Bald Spots

We advise a 48-hour skin-patch test is taken before use. If any irritation occurs DO NOT USE.
Directions

Shake well before use.

For use whilst wearing wigs/weaves: Spray every day directly onto cornrows and scalp. Massage in then applies wig. Repeat day & night if desired. Moisturises nourish and stimulates hair growth whilst in its protective style.

For use on natural/relaxed hair: Spray onto DRY hair and scalp for hydration or to soften the hair before detangling/styling. For maximum results use St Claire's Hair Leave-In-Conditioner. Leaves hair soft and provides long-lasting moisture.

For use whilst wearing braids: Spray onto the scalp and massage.
Ingredients List

Aqua, Glycerin, Polysorbate 80, Olea europaea fruit oil, Ricinus communis seed oil, Rosmarinus officinalis leaf oil, Cetyl alcohol, Phenoxyethanol, Tocopherol, Ethylhexylglycerin, Helianthus annuus seed oil, Rosmarinus officinalis extract, Urtica dioica extract, Mentha piperita extract, Thymus vulgaris extract, Limonene, Linalol.

No Synthetics, No Sulfates, No Silicones.

300ml
Shipping & Returns

We offer Express UK Delivery which arrives within 1-3 working days (£5.49)


Standard UK Delivery arrives within 3-5 working days. (£3.95)


All standard International deliveries cost £12.99 and take between 3-17 working days.
Returns & Refund

Overnight results are not something that we promise but we do promise that consistency is a game-changer. Some see results in as little as 1 week and others over a few months but we are confident that you will see results by using our products daily.

 

In the rare case that you don't see any improvements after using our product consistently for 90 days, Click here to see the steps you should take to claim double your money back!
Share
View full details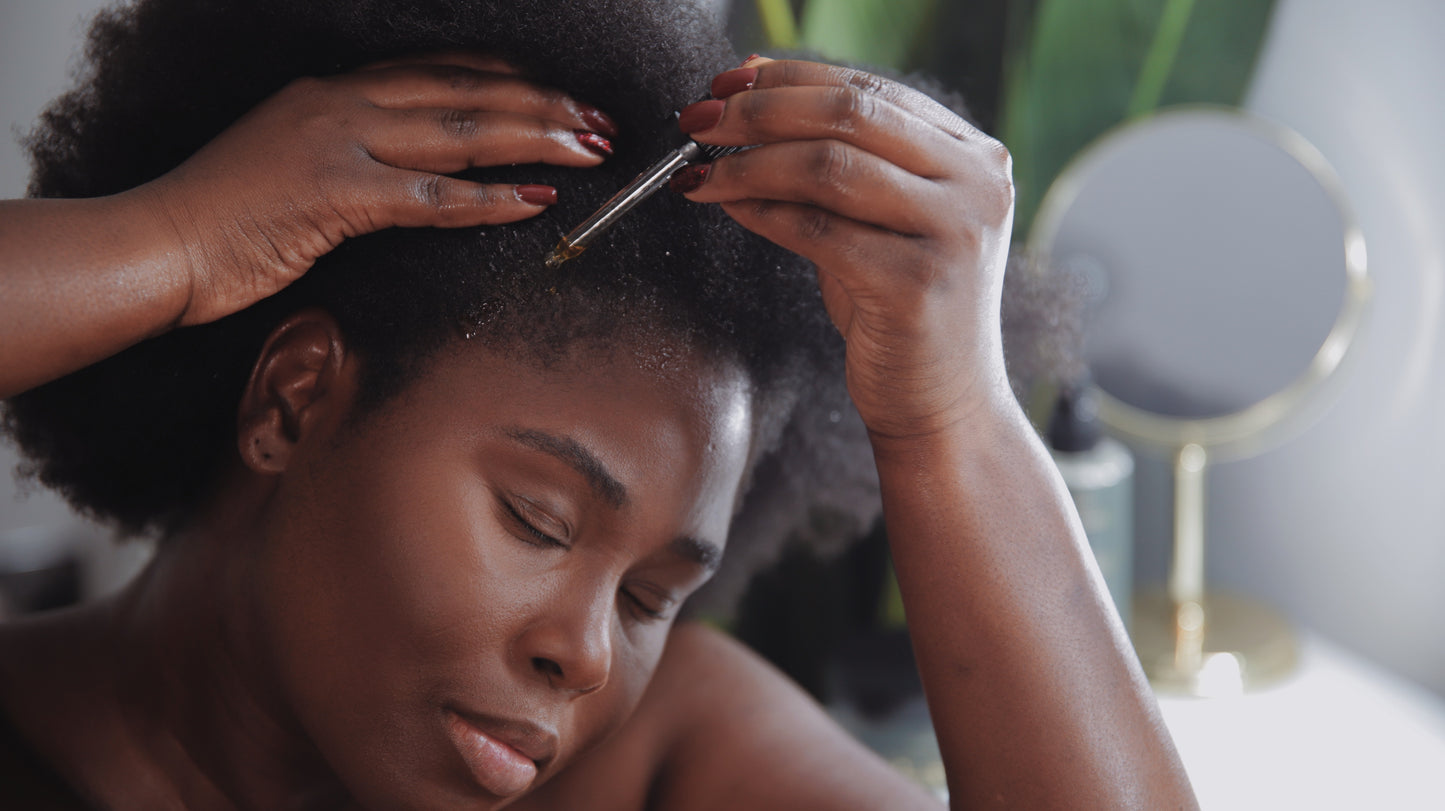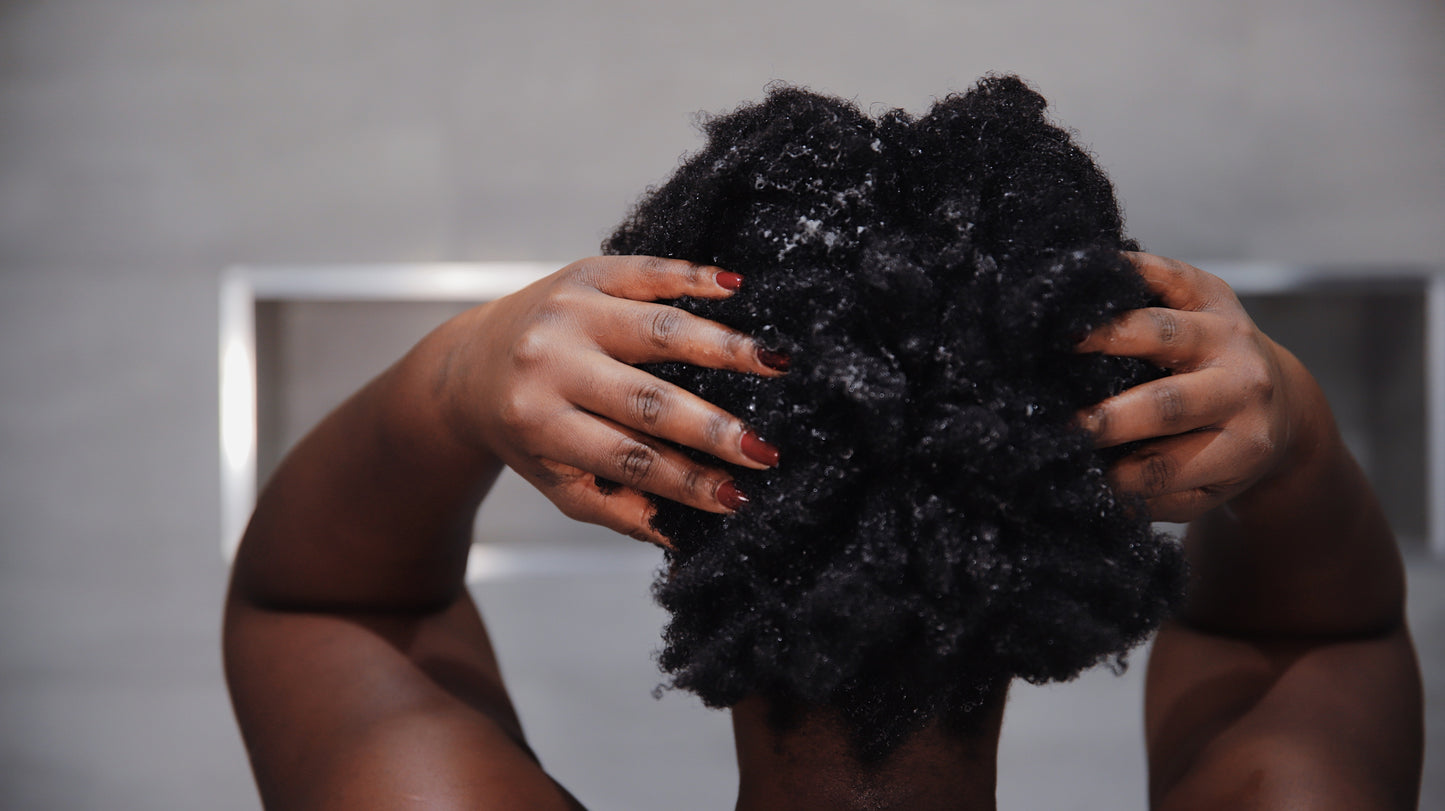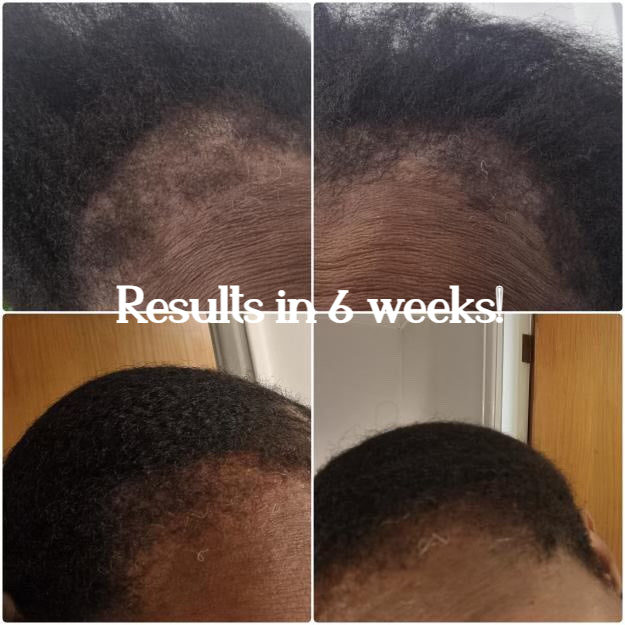 What makes the spray so effective ?
Moringa Oil

Contains vitamin A, vitamin B and omega-3 fatty acids. All these nutrients nourish the hair and promote growth.

Olea Europaea Fruit Oil

Rich in antioxidants, vitamin E and K and fattcy acids (Omega 3 and 6) essential nutreits for hair growth, it adds softness and strengthen hair by penetrating the hair shaft and preserving moisture.

Urtica dioica extract (Nettle Extract)

Capable to block DHT (Hormone responsible for hair loss) hence has the potential to stimulate hair growth and promote healthier, thicker hair strands.

Ricinus Communis Seed Oil

Increases scalp blood flow, helping transport nutrients to the hair. Promotes healthier hair and growth, also prevents breakage.

Mentha piperita extract (Peppermint Oil)

Increases blood circulation to the sclap causes hair follicles to open up, leading to more hair growth,

Helianthus annuus seed oil (Sunflower Oil)

Contains linoleic acid that assists with slowing hair loss by deep conditioning your strands and stimulating dormant hair follicles.

Tocopherol

A type of vitamin E that helps support a healthy scalp and hair as it has natural antioxidant effects that assists with maintaining hair growth.

Persea Grati (Avacado Oil)

Stimulates blood flow to the scalp and unclogs hair blocked follicles which help create a healthy environment for hair to grow.

Rosmarinus officinalis (Rosemary Oil)

Pair text with an image to focus on your chosen product, collection, or blog post. Add details on availability, style, or even provide a review.
In the rare case that you don't see any improvements after using our product consistently for 90 days, click to see the steps you should take to claim double your money back!

Free Shipping on natural haircare products, free standard delivery for all purchases over £100 within the uk.
FAQ'S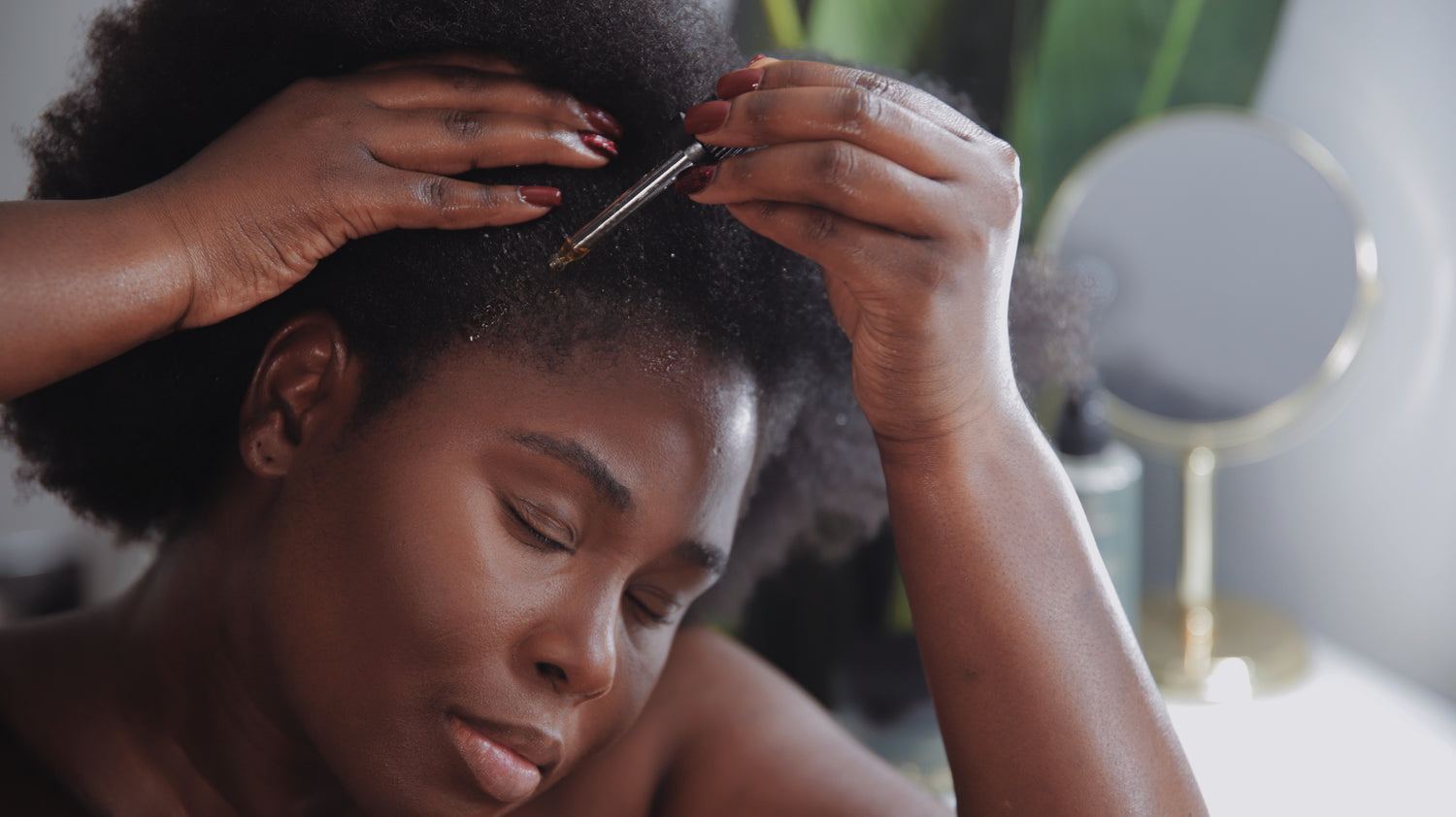 There are many hair growth products on the market, what makes you different?

The St Claire's Hair products have been developed by a Trichologist with afro-textured hair in mind. Rosemary is the main ingredient in our products & we've carried out research into various case studies looking at the efficacy of its properties concerning hair loss.

Our products are uniquely formulated to ensure the rosemary is in its most potent form. We use fresh, high-quality ingredients which we dehydrate, infuse, finely mill and blend all by hand, which maximises the results of our formula
How do I know if the products are right for me?

At St Claire's Hair, we know the best approach to long-term solutions is always to seek professional advice. Whereas we do not offer a face-to-face service, we have a free online scalp and hair consultation which should point you in the right direction. SCH is extremely useful for temporary hair loss conditions such as post partum hair loss, traction alopecia, stress-induced hair loss, thinning, balding, telogen effluvium, dryness, itching and dandruff.

NB: If you have been professionally diagnosed with a permanent hair loss condition, you will likely not see the positive results you are looking for with SCH
What is the best product to use for hair growth?

Our best-selling product is our Stimulating Everyday Conditioning Spray. As the name suggests, it's suitable for everyday use as it is a lightweight formulation. It is water-based too so it stimulates hair growth and moisturizes simultaneously.

The spray is quick to apply making it extremely convenient to distribute across the scalp

NB: Due to the nature of this product, if you wear your hair in stretched styles, daily spraying will cause the hair to revert

We also have The Renaissance Hair Growth Oil, a concentrated oil, which can be used daily with regular hair washing (1-2 weeks minimum). The oil does take a little longer to apply however, it won't cause your hair to revert. It is also very effective as a hot oil treatment.

For maximum results, you can use these two products together, in the Double Impact Growth set. Most people opt for oil on their edges and spray for the rest of their hair.

This powerful duo is extremely effective in restoring hair loss and maximising hair growth.
Who can use St Claire's Hair?

 Our products have been formulated with afro-textured hair in mind. However, those with finer strands can also benefit from the effects by altering the application process. We'd recommend applying to the scalp only as the products may weigh down your strands.

Outside of hair type, our products are suitable for all hair, including facial. Men, Women and children from 6 months onwards can all safely use SCH. We do not recommend use on babies under 6 months because of the essential oils we use within our formulation.

NB: For small children, always ensure to patch test before using any SCH product
I'm experiencing hair loss, what should I do?

It is extremely important to identify the cause before starting any course of treatment. Treating early can improve your chances of recovery. We'd suggest you visit your GP or local Trichologist to take a closer look at what might be going on. We also have a free online hair & scalp consultation packed full of information. 

Our E-Book is available for purchase which touches on themes relating to hair growth as well as self-growth.
How soon will I see results?

Results will always vary from person to person. Some experience results as soon as 1 week. On average it's best to give yourself a month before seeing a notable difference. We'd also recommend continued use for 90 days

NB: For permanent hair loss, you may not see the results you hope for
How long will the products last me

This of course depends on usage. Following the guidelines, products should last between 1 and 3 months. You can set up a subscription on our website so that your refills are automatically ordered and sent to your door!
Are your products Vegan?

Yes! None of our products are derived from animals or their byproducts.
What is the shelf life of your products

Our products last around 12 months due to their freshness
How do I get in touch to discuss products?

We've written this extensive FAQs page which should answer all of your questions. You can also take our online consultation and purchase our e-book which has a lot of information. If you still have questions, feel free to reach us at contact@stclaireshair.com
My order hasn't arrived yet

Please note the processing time of the items you have ordered, as well as the delivery option you have chosen. This should give you an estimated dispatch date.

Check your spam and junk folders if you have not received a tracking link by your estimated dispatch date. You can also send us an email on contact@stclaireshair.com
How do I make a return?

For natural haircare products, you can use the delivery portal to arrange a return yourself. Please follow the links in your dispatch email.

For wigs and hair extensions, please email us at contact@stclaireshair.com

NB: Please observe our refund/ exchange policy to ensure you are eligable
What do our customers say ? ...