Regular price
$15.00 USD
Sale price
$15.00 USD
Unit price
per
Sale
Sold out
"Hair is my passion, transforming lives is my purpose".
I wrote this book to empower women with the knowledge of their hair, and exactly how it grows so that they can make the best decisions. I appreciate and understand the importance that hair holds for women & the confidence that it creates. Hair growth, in particular, is something that many women desire. Healthy hair too. Unfortunately, we are misled by a plethora of inaccurate information & not only that but so many of us experience hair and scalp conditions that we keep quiet about for fear of judgement.
I also realise that hair growth is not the only thing that women are seeking; we are also seeking self-growth. We want to be better, do better & become the highest version of ourselves… but we don't always get the chance to learn how to do that. 
I've been on a self-growth journey for many years now, and what I have learned is just simply too good and life-changing to keep to myself. It's one of my greatest honours to share these gems and lessons with you too. In this book, I've presented hair growth and self-growth side-by-side. 
You'll learn the truths about what is required to thrive in these areas, and not only will you acquire powerful life-changing knowledge, but I'm here to help you execute on everything you learn in this book. 
Yours Phenomenally
Dammy Saint Claire
*Please note that this is a digital product*
Shipping & Returns

We offer Standard UK Delivery (£5.50).
Standard UK Delivery arrives within 3-5 working days.
All International deliveries cost £20.00 and take 5-7 working days.
90 Day Moneyback Guarantee

Overnight results are not something that we promise but we do promise that consistency is a game-changer. Some see results in as little as 1 week and others over a few months but we are confident that you will see results by using our products daily.

In the rare case that you don't see any improvements after using our product consistently for 90 days, Click here to see the steps you should take to claim double your money back!
Share
View full details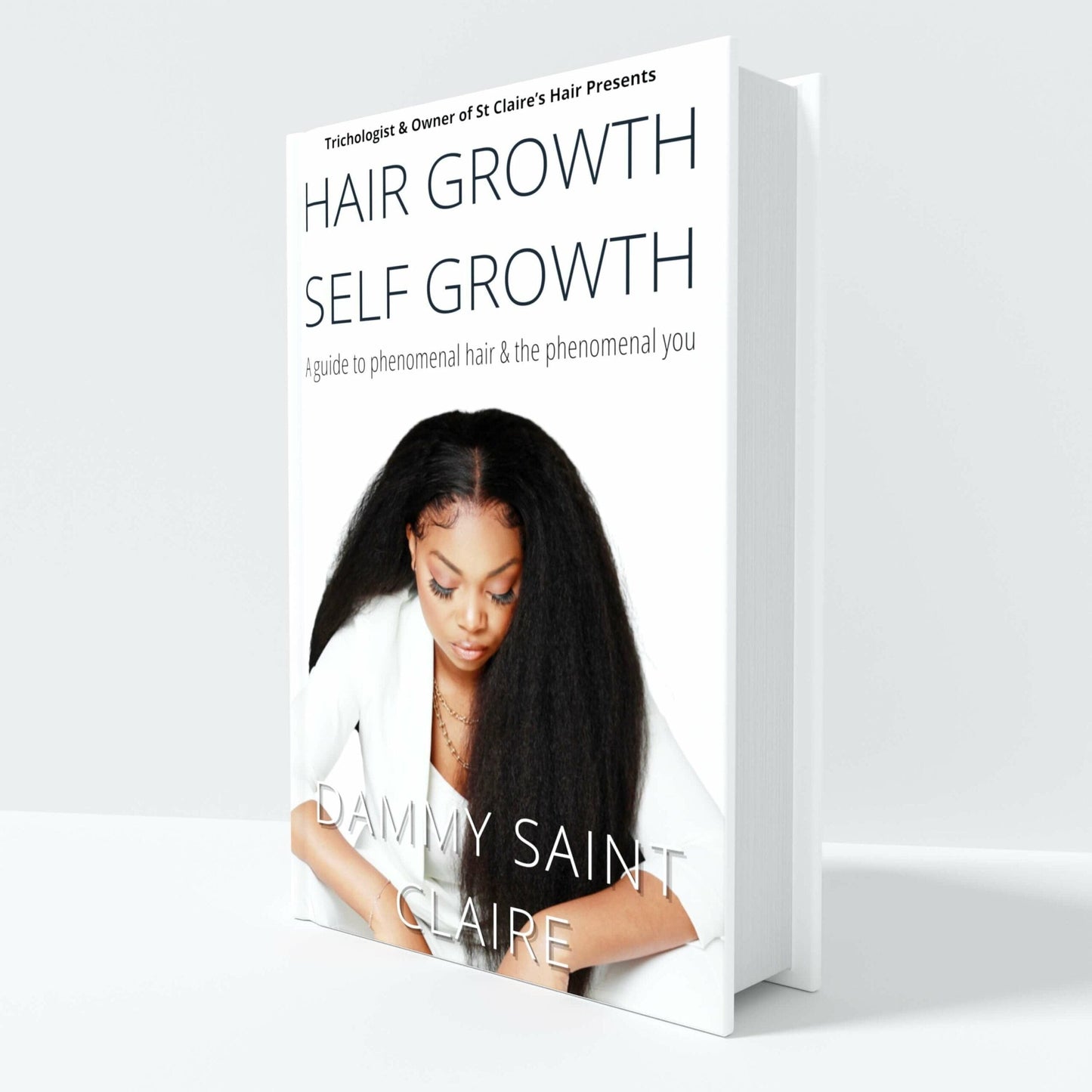 What do our customers say ?